Healthy And Sustainable Futures Exhibition
The Global Health Governance Programme hosted a week long exhibition during the first week of April 2019 entitled "Healthy and Sustainable Futures". The main purpose of the exhibition was to engage and educate the public. We would like to improve the public's to understanding of Global Health, and of its importance for the future.
The exhibition took place in the Playfair Library of the University of Edinburgh and was open every day from Tuesday to Friday. It included an opening event, visits from pupils of all ages and public lectures by our core research team.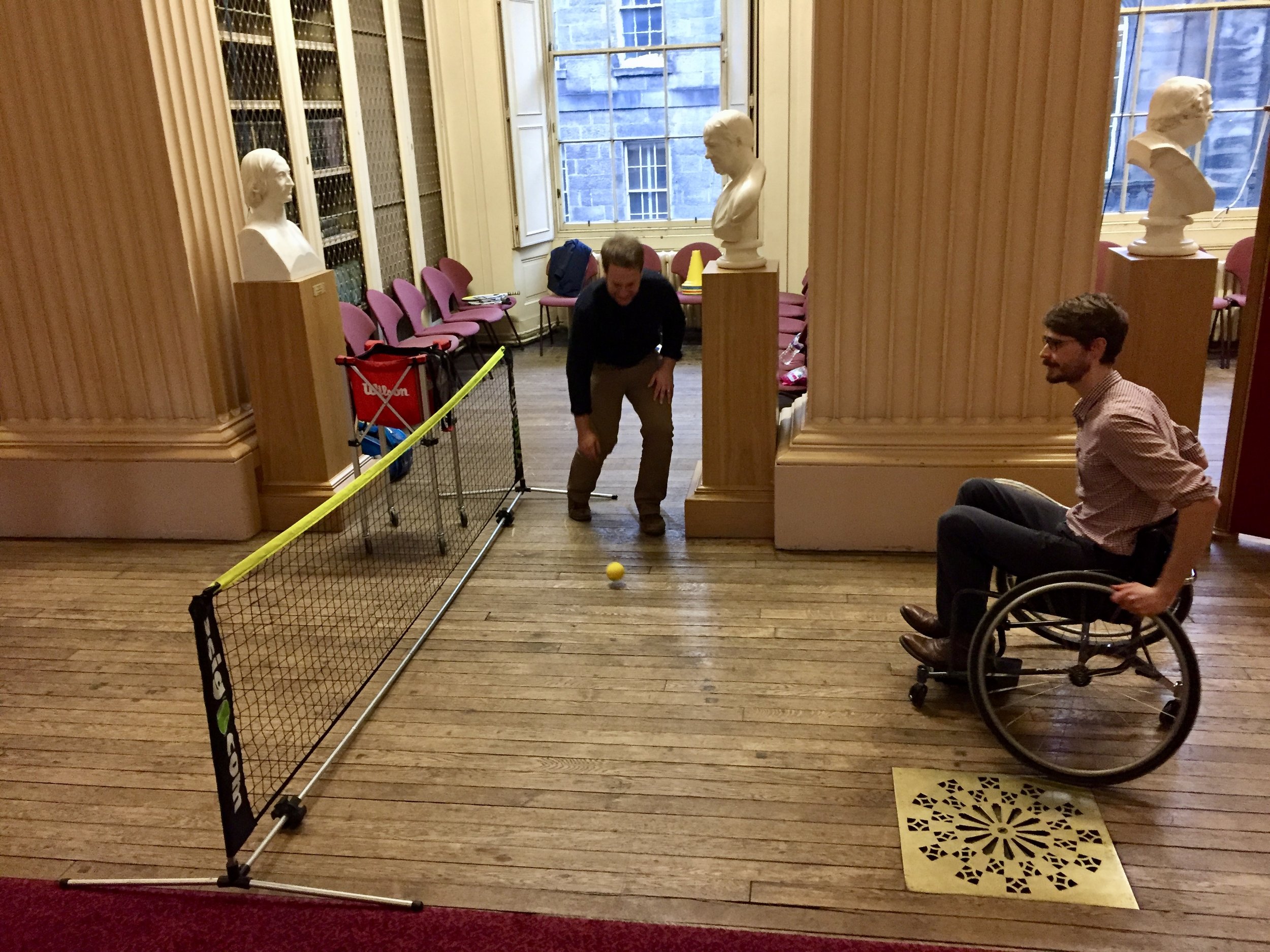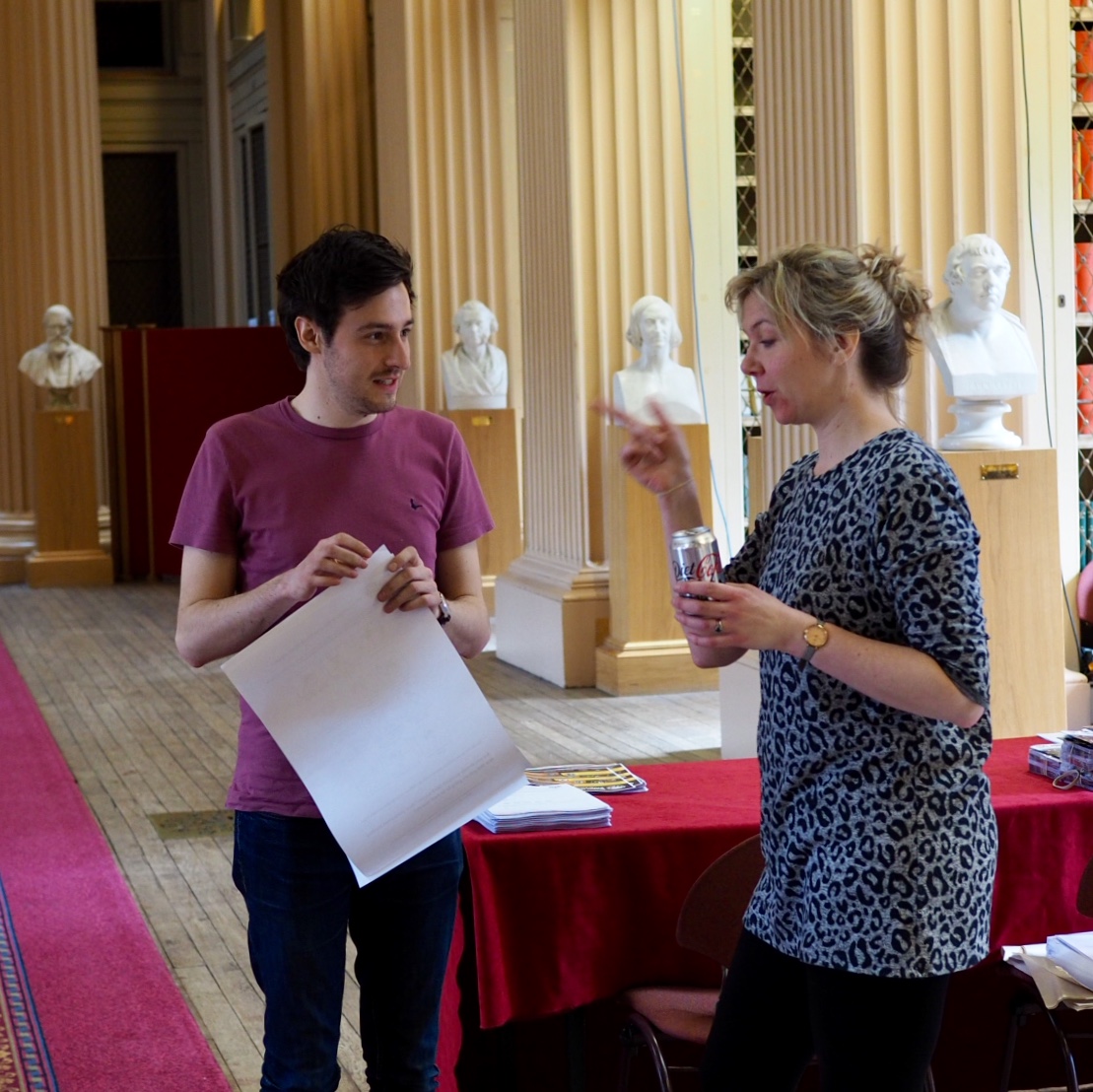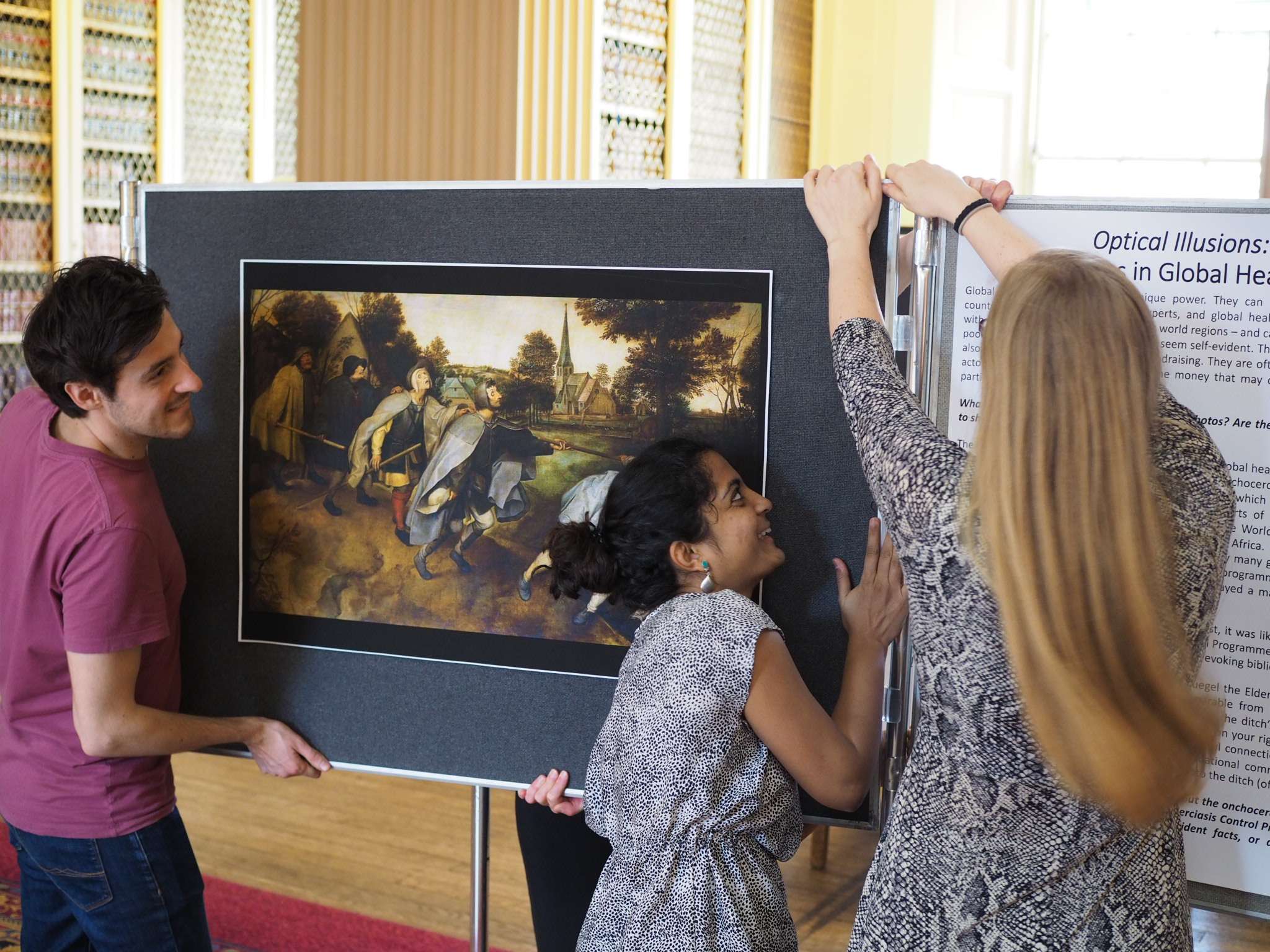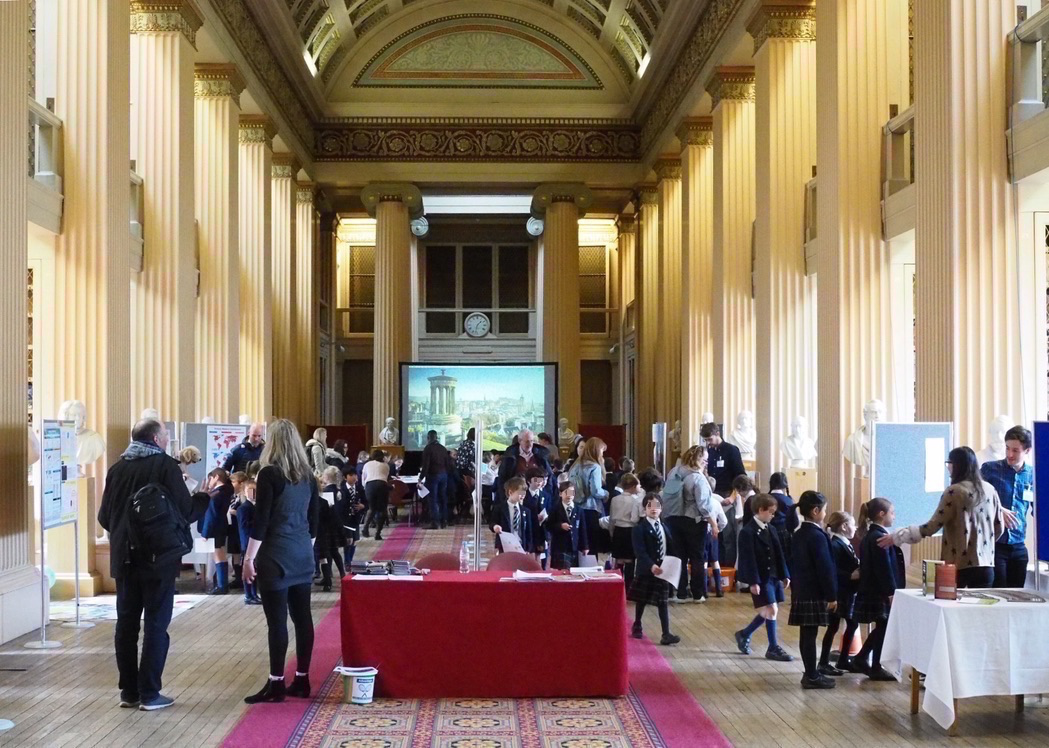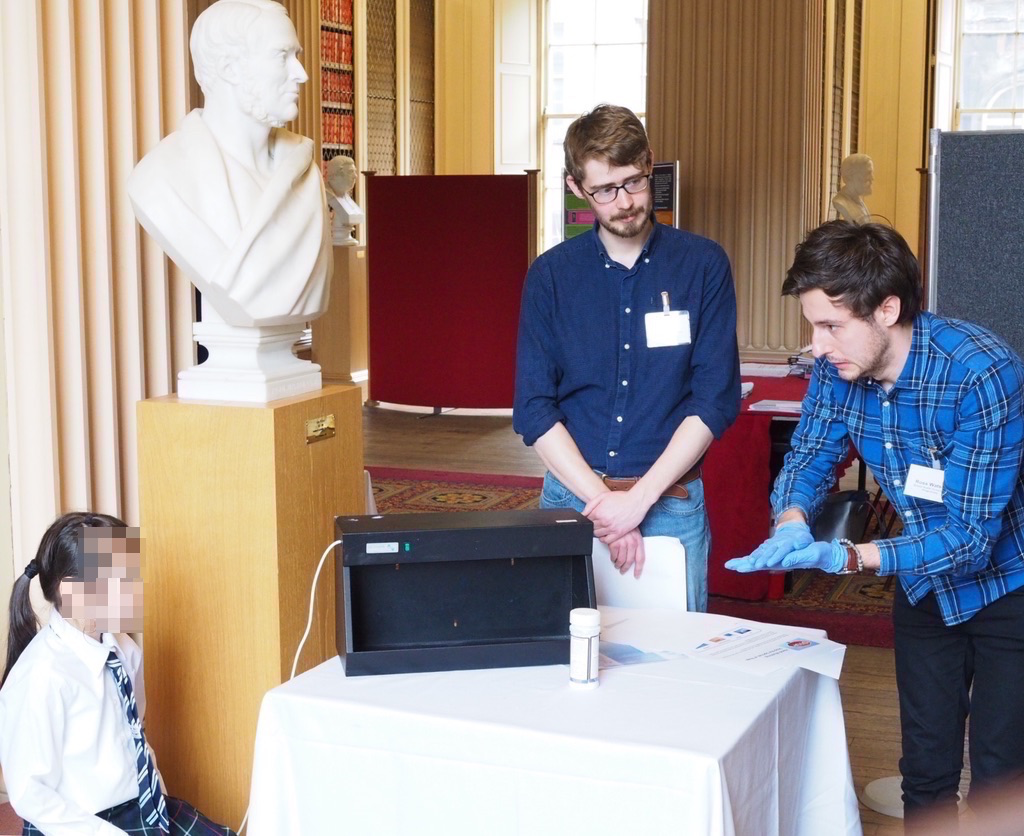 Health in Haiti by Dr Felix Stein Tuesday 2nd April
"Why do people in Haiti not have drinking water but people in the UK do? And how do you control a disease like the cholera in a country that runs mostly on fetching water with a bucket? Dr Stein spoke about both of these questions and ended on why it is important (and fun) to be a global health researcher."
Universal Health Coverage by Dr Marlee Tichenor Wednesday 3rd April
"How would you define universal health coverage? Do you think of health care as a human right? In this lecture, Dr Tichenor talked about what universal health coverage has come to mean in the United Kingdom, the United States, and Senegal, providing three different trajectories and ideologies of who is responsible for one's health and the role of the state in a population's health."
Declining maternal and child health mortality in the world: Insights from the UK, US and India by Genevie Fernandes Thursday 4th April
Globally, maternal and child mortality rates have rapidly declined over the last three decades. In this lecture, Ms Fernandes talked about the key reasons for this improvement in maternal and child health in the world. She used three country cases - United Kingdom, the United States and India, to discuss what works and what does not work in improving maternal and child health.
Opening Event Playlist
Have a listen to some beautiful sounds from around the world, particularly from where core GHGP team members do their research!